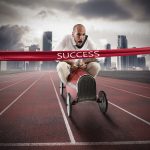 Happy Holidays,   For many Plastic Surgery Residents and Fellows this coming  year will mean the end of your training. Congratulations, you will have endured one of the roughest and toughest educational paths for any career. However, have you taken the time to protect yourself from harm? In other words have you made sure that your ability to earn an income in your specialty is properly protected? Believe it or not your ability to earn an income in your specialty can be valued anywhere from $5 to $15 million, making your skill set your number one asset. If you haven't considered how much is at stake, its not too late. Purchasing Disability Insurance during residency or fellowship even in its waning days has significant advantages to waiting in private practice. A few of the reasons why this is so important are as follows:
Rates are usually significantly Cheaper during residency than in the private sector. Uni-sex rates for women are still available through most residency programs. If you have a medical history there are options available to you in while residency for protection at lower rates with no medical questions asked. Once you start you first day of practice your ability to purchase Professional insurance is severely limited by any group benefit disability programs your employer provides. Group Policies more times then not don't provide the appropriate protection for highly skilled.Medical Specialists. (Think about it you are getting the same policy your employer provides to all workers in the organization including: Janitors, Secretaries, Nurses, ETC.) This protection should not be viewed as a primary source of security, but as a supplement to your professional protection.
The next 6 months are critical to you career, because they represent your last opportunity to get protection designed specifically for you at rates and products only available to you during training. If you haven't yet looked into protecting your $10 million future income, now would be a good time to start. I suggest you find a specialist with experience who can help provide you with the piece of mind you deserve. Also remember if you already have a disability policy you want to begin tuning it up now, so that you are well prepared for whatever your future employment situation will be. For more on this subject please see our Tuning up your disability blog post.
For more information or to request a free quote please connect with incomeprotectionspecialist.com.  We are always available to help with any of your concerns.