By now, you know that the reason you as a specialist in Gastroenterology that you need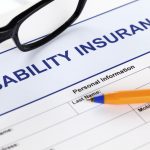 disability insurance is to protect your income because of an injury or sickness that prevents you from earning one as a physician.  The potential loss is upwards of  $10 million. Needless to say that is lot of money, which is why insurance carriers or companies have special protections for themselves to limit the risk.  They do this with exclusions and limitations.  This enables the provider to dismiss a claim under certain circumstances. Each company has its own defined exclusions therefor it is imperative that you as a buyer thoroughly understand your policy.
Although there are definite distinctions between companies on exclusions, some are universal within the Insurance Industry. The most common are injuries or disabilities caused by illegal felonious activities, those that are self-inflicted, and acts of war. Just like any exclusion, the purpose of these standard limitations serves to limit or eliminate the risk faced by the insurance company. Let's break them down
Felonies- In short, if you claim a disability due to a felony or attempted felony that you commit, the insurance company has the right to decline payment of your claim.
Self-inflicted injuries- If you claim a disability due to self-inflicted injury with the intention of defrauding an insurance company, your claim will not be honored.
Acts of War- This might seem simple but there are some claims under this category that can be excluded, which you might not have considered.  War by legal definition is an ongoing unresolved conflict. The Insurers use this broad definition as a means to exclude claims in this area.  Some basic exclusions include injuries or sickness related to acts of terrorism like the recent event in Las Vegas. Additionally, this definition allows the carrier the right to exclude claims sustained during marches and any other demonstration due to civil unrest. A good example of this could include controversies and demonstrations such as those we experience in St. Louis and the like.
It is incumbent upon your agent as a professional to review your policy with you.  In this way, you can ask relevant questions and be certain that you have a solid grasp of the defined limitations and exclusions contained within.
For 30 years Income Protection Specialist, an independent advisor free from insurance company bias and control, has focused on educating specialist and helping them make the right decision for themselves and their family. Why trust anyone other than a specialist.