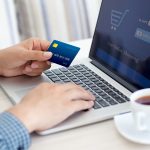 Why is credit scoring important?
 Many banking institutions around the country have implemented lending programs specially designed to help medical residents  obtain an affordable mortgage.  Physician Mortgage Programs as they are called, have some nice perks like no down payment or requirement for mortgage insurance. Sound too good to be true perhaps but only if your credit score is less than 700.  This is the optimal number lenders want to see.  If your score isn't quite there you might try to find ways of improving it.  Remember renting or buying is a personal choice but making sure your credit score is desire-able now will only ease your options for making larger purchases later.
 How they come up with your score
A credit score is a rate that credit bureaus use to evaluate your credit history. The system rates you as a borrower on a scale 300 the worst possible score, to 800 the best score. The calculation is made up of the following elements:
Payment History – Late/ Missed Payments
Current Balances – How much you owe now
Age of Credit- How long you take to pay off your balance
New Credit Balances- Any recent accounts opened
Types of Credit- Number and type of credit
How to increase your credit score?
Pay your bills on time
Try to carry a zero balance on any credit cards
Don't kip payments, if you have bring them up to date
Try to use less than 30% of available credit
Pay off your debt don't move it from one card to another
Apply for new accounts only as a last resort (its only going to compound your financial burden)
It's so easy to find out what your credit score it. There is no reason you shouldn't know it Simply log onto CreditKarma and enter your information.  They are a free credit reporting agency.   As Sir. Francis Bacon said, "Knowledge is power"